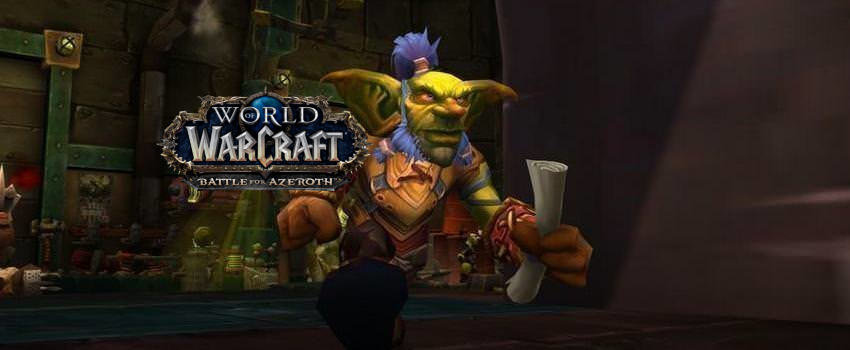 A new round of hotfixes has been deployed to live realms and 

Khor, Hammer of the Guardian is now item level 120 to signify that it's a transmog weapon item, Seafarer's Dubloon consumables can no longer be used in PvP Island Expeditions, and more!
Previously deleted weapons can be undeleted here. If the self-help service is on cooldown, Blizzard recommends contacting Customer Support. Here are the full hotfix notes:
Classes
Items
Island Expeditions
Seafarer's Dubloon items may no longer be used in PvP Island Expeditions.

Developers' notes: We're looking for ways to use Dubloons in the future, but for the time being, we do not feel that Dubloon use makes for a good experience in a PvP setting.

Demolishers and Siege Tanks have been tuned to do less damage, with longer cooldowns on several of their abilities.
Missions
Stealth missions now only have two bosses or objectives to counter.
Player versus Player
Relentless (PvP Talent) and Hardiness (Orc Racial) no longer stack their Stun duration reduction effects.
Fixed a bug that was preventing the weekly Conquest turn-in quests from being pushed to some players.
Bonus Rolls for Rated Arena and Rated Battleground matches will now be removed when leaving the instance.
Professions
Quests
Fixed a display issue when interacting with the Injured Zandalari Soldiers on "The Road of Pain".
World Quests
Fixed a bug causing Ji'arak and Warbringer Yenajz to fail to offer a bonus roll prompt in some situations.
Fixed an issue that could cause "Save Our Scrolls!" to go away and not reappear until the player exited and re-entered Torga's Rest.
Sabertron should no longer fail to spawn after you "Kill the Sabertron Technician".
Previous Hotfixes