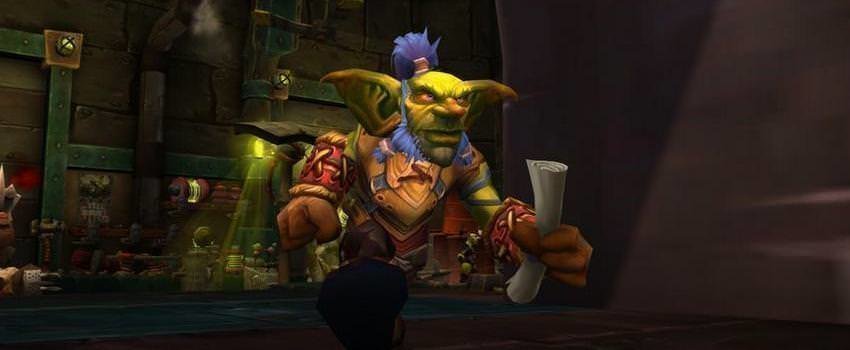 The previously announced class tuning has arrived and bring with them some visual issues with Void Elf Heritage armor as well as some social fixes as well. The class tuning is actually more extensive than previously announced, and there's some fixes in there as well that were not mentioned before, specifically for DKs, Druids, Mages, Monks and Warlocks .
Appearances and Animations
Fixed display issues with Void Elf Heritage Armor and Shadowform with Glyph of Shadow.
Isle of Conquest Airship Cannon's ball of fire visual should again match the actual trajectory of the shot.
Classes
Druid

Sunfire will no longer apply to secondary targets that are immune to its effects, such as Rogues with Cloak of Shadows active.
Restoration
Mage

Arcane
Fire

Phoenix Flames's single-target damage now correctly hits Totems and similar targets.

Frost
Monk

Chi Wave healing increased by 25%.
Mistweaver
Windwalker
Paladin

Retribution

All damage abilities have been reduced 3%.
Priest

Smite damage reduced by 6%.
Divine Star healing increased by 25%.
Discipline
Holy
Rogue

Assassination

All damage abilities reduced 4%.

Outlaw

All damage abilities reduced 3%.

Subtlety

All damage abilities reduced 4%.
Warrior

Arms

All damage abilities increased 3%.
Creatures and NPCs
Myra Tyrngaarde was having some trouble understanding how to cross the bridges in Ironforge, but she's been shown the correct path.
Social
Fixed a bug preventing Guild ranks with invite permissions from properly inviting.
Fixed a bug that caused Guild and officer note updates to be delayed if the member was offline.
Fixed multiple bugs that caused some players to be unexpectedly removed from General and Trade chat channels.
Previous patch 8.0.1 hotfixes