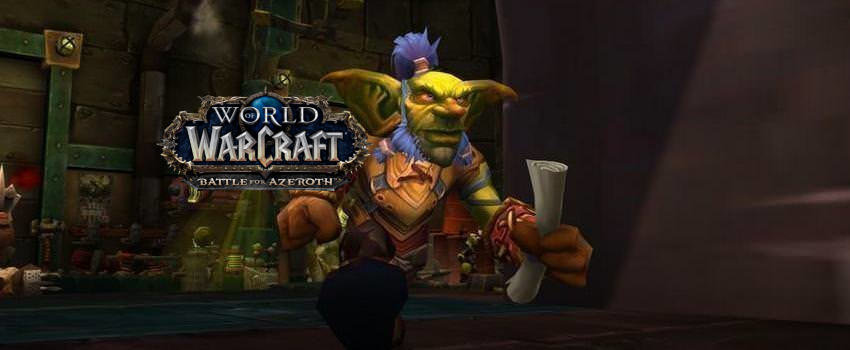 Achievements, Warlock Azerite powers, Waycrest Manor boss and Island Expedition reward fixes arrive today along with Allied Race quest fixes, on top of two trinkets getting tuned. We also have a bit of a focus on World Quest issues today as well.
Achievements
Players who previously chose Pa'ku can now complete Raptari Rider after switching their loa to Gonk.
Azerite Powers
Fixed an issue with Excoriate (Demonology) where gaining multiple stacks of Demonic Core at once provided no additional benefit.
Dungeons
Waycrest Manor

Fixed a bug where Raal the Gluttonous would not cast Tenderize in certain situations.
Matron Alma's Dread Mark should no longer target pets.
Island Expeditions
Resolved an issue that could sometimes cause players to not receive full rewards for winning an Island Expedition.
Items
Pet Battles
Quests
Fixed an issue where players who were eligible to unlock an Allied Race were unable to start associated quests.
Fixed an issue preventing multiple players at a time from completing "What Remains of Marshal M. Valentine".
World Quests
Previous Patch 8.0.1 Hotfixes