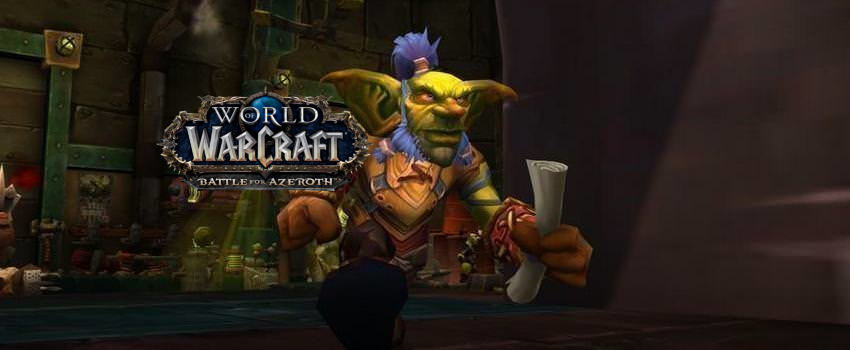 As expected we're getting a daily dose of hotfixes after the BfA launch and today's feature Azerite Gear traits getting tweaked, end of zone dungeon quest XP getting a significant increase, as well as a lot more profession and quest fixes.
Azerite Gear
Fixed an issue where the Azerite Trait

Reckless Flurry

was incorrectly increasing ability damage, in addition to auto attack damage.
7th Legionnaire's Tunic and Honorbound Outrider's Vestments now correctly have an Outlaw Rogue trait. The extra Subtlety Rogue trait has been removed.
Fixed an issue where the Azerite Trait Wild Fleshrending was not increasing the damage of Swipe for Guardian Druids.
Dungeons
Experience rewarded from end-of-zone dungeon quests has been greatly increased.
Fixed an issue where players couldn't complete "Temple of Sethraliss: Ecological Research" in The Temple of Sethraliss on Normal difficulty.
Items
Pet Battles
Francois can now be properly summoned and used in Pet Battles by Alliance characters.
Fixed a bug that prevented Peachy and Winkle from battling as intended.
 
Professions
Archaeology

Fixed a bug that caused some digsites near Vigil Hill in Tiragarde Sound from providing fragments as intended.

Blacksmithing
Mining

Fixed a bug that prevented ore gathered in Kul'Tiras and Zandalar from being stored in certain bags, as intended.
Quests
Previous Patch 8.0.1 Hotfixes