Episode 24 of the Icy Veins podcast is here and we discuss WoW's Warbringers: Azshara and endgame content, Hearthstone comic and EU playoffs, the recent Hanamura Temple rework in Heroes as well as Overwatch's D.Va challenge.
Starring
In this Episode
[00:03] WoW: Endgame is starting!
[00:19] Hearthstone: Comic, Quest Rogue, EU playoffs
[00:33] Heroes: Hanamura rework live
[00:36] Overwatch: Dva challenge and Watchpoint on Twitter
Don't forget to subscribe to the podcast in iTunes and join the discussion on our forums!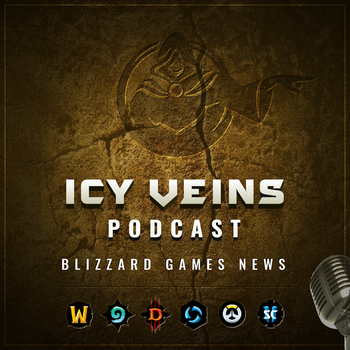 Previous Episodes