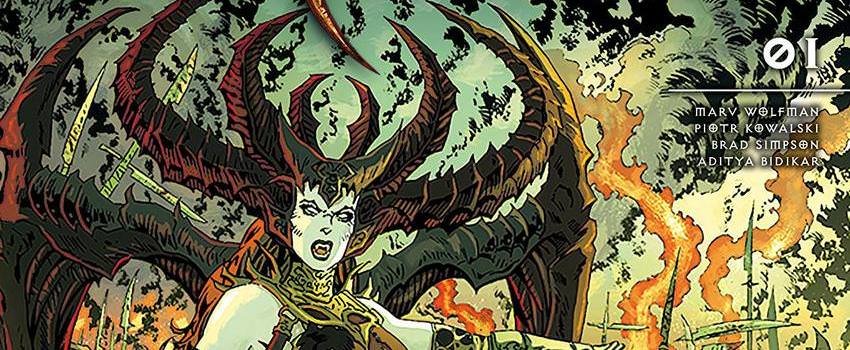 The first in a series of Diablo comics is coming in a few months and will presumably focus on Lilith based on the cover art posted (that, or it's just someone's imaginative interpretation of a succubus). The first edition of the four part series is coming on November 7th and will deal with "Zealous crusaders and scholars" discovering "dark secrets about the origins of their world!", said secrets possibly being Lilith and Inarius-related. The comic will set us back $3,99 and is one of the "projects" teased in an earlier tweet. We recently learned another of the projects was the D3 Switch port, but there's still something being announced at BlizzCon, so let's all keep our collective fingers crossed for a D4 announcement, even if it's years and years away.
Quote

Diablo #1




Blizzard's beloved video game series blazes its way back onto the comics page!

Zealous crusaders and scholars discover dark secrets about the origins of their world! Will their faith survive these revelations.

From Eisner Hall of Fame inductee Marv Wolfman, creator of Blade and Master of the Tomb of Dracula. Atmospheric art by horror master Piotr Kowalski (Bloodborne, The Dark Tower).

Zealous crusaders and scholars discover dark secrets about the origins of their world! Will their faith survive these revelations?

Part one of our four-part @Diablo comic is coming on November 7th from @comixology! Learn more: https://t.co/oaMS9uiDuI pic.twitter.com/IbgZXrS9JE

— Diablo (@Diablo) August 21, 2018