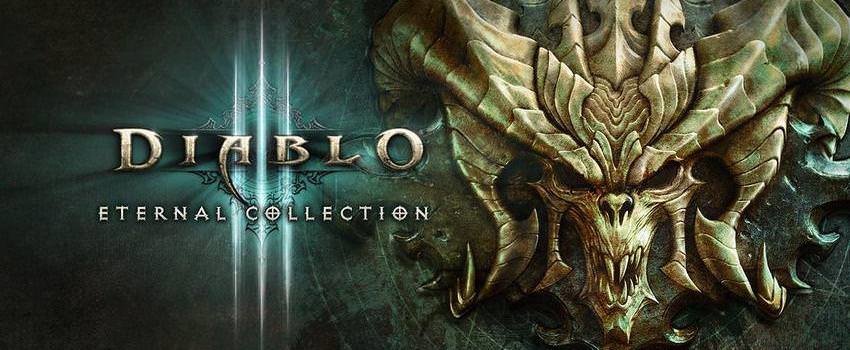 As some expected, Diablo 3 will be coming to Nintendo Switch later this year. There was a bit of a leak today, as Forbes published an article that was scheduled for release tomorrow and then quickly took it down, but Kotaku caught the leak.
Unfortunately this is probably one of the "several Diablo projects" Nevalistis mentioned in a teasing tweet a while ago, so it remains to be seen what else exactly we have to look forward to in the franchise and if there will be any significant new announcements at BlizzCon.
Meanwhile, the Switch edition, already released under the Eternal Collection for other platforms, will cost $59,99 and include all current content, meaning Reaper of Souls, Rise of the Necromancer and all other patches released so far, as well as a (presumably exclusive) armor set that looks like Ganondorf from The Legend of Zelda. As appropriate for the Switch, the game will also have many co-op options, from 4 players playing on the same console, to each player playing on a separate Switch but without needing to be online, and then of course, a regular online mode.
Also, this is the first Blizzard game in 15 years to arrive on a Nintendo platform (with the last one being the "Blizzard's Classic Arcade" pack for the Gameboy Advance, including Rock 'n' Roll Racing, Blackthorne and Lost Vikings).
We'll get the official announcement tomorrow (presumably) and hopefully we'll get to see the Gangondorf armor look then.

Thanks to MMOChampion for catching the news.
A new platform for the franchise, coming later this year with exclusive transmog.